Over the years I have accumulated a vast collection of resources that have been helpful to me personally, friends and clients. It is my pleasure to share these valuable helps, books and websites.
Some of my favorites include:
To learn more about positive psychology and happiness research go to
authentichappiness.edu
.
Up to date invaluable research on fad diets, suspect supplements and effectiveness of your favorite vitamins go to
consumerlabs.com
.
Brain research studies at
amenclinics.com
. Dr. Daniel Amen is the author of great books like Change Your Brain Change Your Body, The Brain in Love, Great Brain at Any Age, and others.
A great site for information on mental health is
healthyplace.com
http://www.toomuchonherplate.com/
Melissa McCreery, PhD, ACC. Smart Solutions for Savvy Women, tools to proactively address time challenges, old habits and mindsets that may sabotage you or keep you stuck, motivational challenges, stress, and the hard parts of change. Learn how to leverage what comes easily for you, fix your energy leaks, and prioritize what's important to you in a way that lasts.
Wise Ways Fellowship
,
www.wiseways.org
is based on principles borrowed from international, inter-faith, ancient wisdom teachings, brain science and modern positive psychology. WWF is a non-profit organization founded by Dr. Janet Lindeman. The mission of the Wise Ways Fellowship is to develop self-help literature for adults, teens, couples, and trauma survivors and to launch groups interested in studying this literature:
Wize Wayz for Teenz, A daily reader for Teens, Tweens, Young Adults, Parents and Late-Bloomers, by Deborah Stamm & Dr. Lindeman.
Lindeman, J. (2009) 365 Wise Ways to Happiness Daily Reader
_________ (2009) Wise Ways for Couples: a workbook to strengthen relationships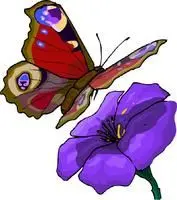 Personal Growth Favorites
Beattie, M. (1992). Codependent no more: How to stop controlling others and start caring for yourself. Very often, the life of substance abuse/dependency translates into relationships of dysfunction and loss of personal power. The author provides a "path to freedom and a lifetime of healing, hope and happiness" in this work.
_________ (1994) The lessons of love: Rediscovering our passion for life when it all seems too hard to take. This book is described as a "timeless, magical story of one woman's return to life and love when she thought she had lost it all." HarperSan Francisco.
_________ (1999). Playing it by heart: Taking care of yourself no matter what. Author of "Codependent No More" describes her journey through alcoholism, heroin and cocaine addiction, and marriage to an alcoholic husband. This is a candid, profound, spiritual and humorous look at how a squandered life can be rediscovered and fully restored. Center City, MI: Hazelden.

Buscaglia, L. (1982). Living, loving, & learning. The author values "the glory of a life that embraces change." It has been said of Buscaglia "he seems to glory in his own humanity and the weaknesses and imperfections and comedy that being human implies." He is famous for his unorthodox, sometimes brazen approach to provoking change. His thesis is that "love" prepares the most fertile environment for change and genuine growth. New York: Holt, Rinehart, & Winston.

Eldredge, J. (2001). Wild at heart: Discovering the secret of a man's soul. The author addresses the pressures and expectations that are placed on men beginning in childhood. Eldredge uses a spiritual approach "invites men to recover their masculine heart, defined in the image of a passionate God." Also good reading for women as well. Nashville: Thomas Nelson, Inc.

Eldredge, S. & Eldredge, J. (2005). Captivating: Unveiling the mystery of a woman's soul. The thesis of this book is that "your heart matters more than anything." The authors take a spiritual approach to personal growth through faith and embracing our dreams. Nashville: Thomas Nelson, Inc.

Frankl, V. E. (1959/1985). Man's search for meaning. Frankl "endured years of unspeakable horror in Nazi death camps." From that experience, he came to the belief that man's primary motivation is the search for meaning. For some, a meaningful life is key to relapse prevention. New York: Simon & Schuster, Inc.

Gottman, J. & DeClaire, J. (2001). The relationship cure: A 5 step guide to strengthening your marriage, family, and friendships. A practical guide to transform troubled relationships into positive ones." Gottman describes the elements of healthy relationships, emotional connection, and tools for responding to others. Three Rivers Press: New York.

Gottman, J. (1994). Why marriages succeed or fail: And how you can make it last. Based on actual research, the author presents methods to evaluate, strengthen, and maintain long-term relationships." It is fun, easy to read, designed specifically for couples. New York: Simon & Schuster.
Grayson, H. (2003). Mindful loving: 10 practices for creating deeper connections. A combination of "psychology, spirituality, and the new physics, Mindful Loving encourages healthy, happy relationships. Couples can make themselves miserable, or learn to transform their thoughts to achieve healthier relationships. Grayson presents a unique and effective way to view intimacy through cognitive restructuring. New York: Penguin Group.
Jeffers, S. (1987). Feel the fear and do it anyway. This book provides "dynamic techniques for turning fear, indecision, and anger into power, action, and love." New York: Random House Publishing Company.
Jones, L. B. (1996). The path: Creating your mission statement for work and for life. This book provides a "blend of practical wisdom and spiritual truths that is humorous, profound, and readable" to the personal search for worthwhile goals. The author combines personal growth, business sense, and faith to help the reader develop his/her mission, "a written-down reason for being . . ." New York: Hyperion.
Kumar, S. M. (2005). Grieving mindfully: A compassionate and spiritual guide to coping with loss. This book presents "a comforting and mindful path through grief and loss." Also the author of "Calming Your Anxious Mind." Oakland: New Harbinger Publications.
Mellody, P., Miller, J.; & Miller, A. (2011). Facing codependency: What it is, where it comes from, how it sabotages our lives. This author provides a "guide to understanding the origins of codependence and the path to recovery . . ." The author believes that recovery from codependence is a matter of re-parenting ourselves. Earlier experiences (e.g. emotional, spiritual, physical, and sexual abuse) impede the skills needed to live "more mature lives and have satisfying relationship." Also available, "Breaking Free" a workbook for codependents. San Francisco: Harper & Row Publishers.
Palmer, P. J. (1990). The active life: A spirituality of work, creativity, and caring. This book presents an "exploration of spirituality for the busy, sometimes frenetic lives many of us lead." He draws from various religious traditions e.g. Taoist, Jewish, and Christian to illustrate the value of life in a busy world. He argues that authentic spirituality is not abandonment from, but engages the world around us. San Francisco: Jossey-Bass.
Pelzer, D. (2000). Help Yourself: Finding hope, courage, and happiness. The author has successfully taken his tragic past and turned into a valuable life. He "explains how we can move beyond a painful history, and harmful negative thoughts . . . by taking control and being accountable for our lives." Resilience and gratitude are virtues that can improve the quality of one's life regardless of the past. New York: Penguin Group.
Siegel, D. (2010). The Mindful Therapist: A Clinician's Guide to Mindsight and Neural Integration.

Valentis, M. & Valentis, J. (2003). Romantic intelligence: How to be as smart in love as you are in life. Romantic intelligence, according to the authors, is "a set of attitudes and behaviors that work together" to build great partnerships. Intelligence, over and above IQ, involves EQ (emotional intelligence), a better indicator of personal happiness. Emotional awareness and honesty replaces "toxic emotions" (e.g. jealousy, control, dependency) leading to more satisfying relationships. Oakland, CA: New Harbinger Publications.
Woolfolk, R. & Richardson, F. C. (1978). Stress, sanity & survival: Guidelines for maintaining a low-stress life-style. "How to stop making impossible demands on yourself . . . and recognize the causes of stress." New York: Simon & Schuster, Inc.